It's been almost 60 years of excellence; the fact that we are the market leader in Sri Lanka is a testament to our outstanding performance, and dedication to exceed the expectation of our stakeholders. Our excellence, of course, is fuelled by the organization's commitment to fostering a working culture that nurtures individual goals, encourages personal achievements, and unites members through a shared set of organizational attributes.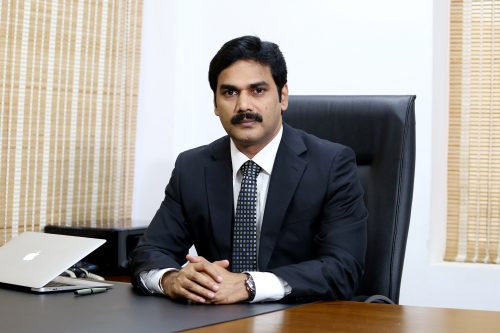 ABM's automotive batteries have conquered the Sri Lankan market with over 65% market share. Having experienced three spectacular financial years since 2014, we are now ready to embark on the mission of entering markets overseas, with our world–class products.
Winning the National Quality Award in 2016 was a great moment for us; more so significant because it was based on the world renowned Malcolm Baldrige model, the framework of which hinges on core values and concepts that represent beliefs and behaviour found in high-performing organizations. The award is a symbol of the Company's unstinted strife towards quality and excellence.
This has been our story; ABM consistently strives to add value to its customers by understanding, anticipating and fulfilling needs, expectations and opportunities. We have successfully launched several new battery types and brands in the past few years. We are also determined to create a sustainable future by impacting the world around us positively through enhancing our performance whilst also advancing the economic, environmental and social conditions within the communities we touch.
We look forward to the future with anticipation. Our strategic plans comprise a variety of pathways for the organization, including the introduction of new products and services, the redefining of customer groups or market segments, the developing of new core competencies, the growth and increment in revenue through marketing, sales, partnerships and divestitures.
Investing in our employees is one of our main focuses. We strive to enhance organizational capabilities by effectively managing change within and beyond the organizational boundaries. We generate increased value and levels of performance through continual improvement and systematic innovation by harnessing the creativity of our employees.
I am confident that we have leaders who shape the future and make it happen. We value our people and create a culture of empowerment for the achievement of both organizational and personal goals. ABM makes its best employees even better by magnifying their strengths and by encouraging them to be better than they ever thought they could be.
I am happy to note that ABM has been widely recognized by its stakeholders for its comprehensive risk management analysis carried out to identify and respond effectively and efficiently to potential business opportunities and threats.
In a nut shell, ABM is a company where individual differences are nurtured; the company adds value to employees, rather than merely extracting it from them; the organization stands for something meaningful; the work itself is intrinsically rewarding that employees feel welcome to express their authentic selves at work and are more inclined to exhibit a higher level of organizational commitment, individual performance, and ultimately a propensity to help others.